Yeelight Aurora Lightstrip Plus Global Launch is Coming!
Extended strips enables expanded possibilities!

Equipped with many great features at an affordable price, it is the finest Yeelight product of this year!
Click the following link to join our Facebook group now! Learn more about Aurora and discover all the new possibilities in your life!
Amazing prices, special activities, and a surprise discount is waiting for you! Sign up now!
Click Here
https://www.facebook.com/groups/289658975145580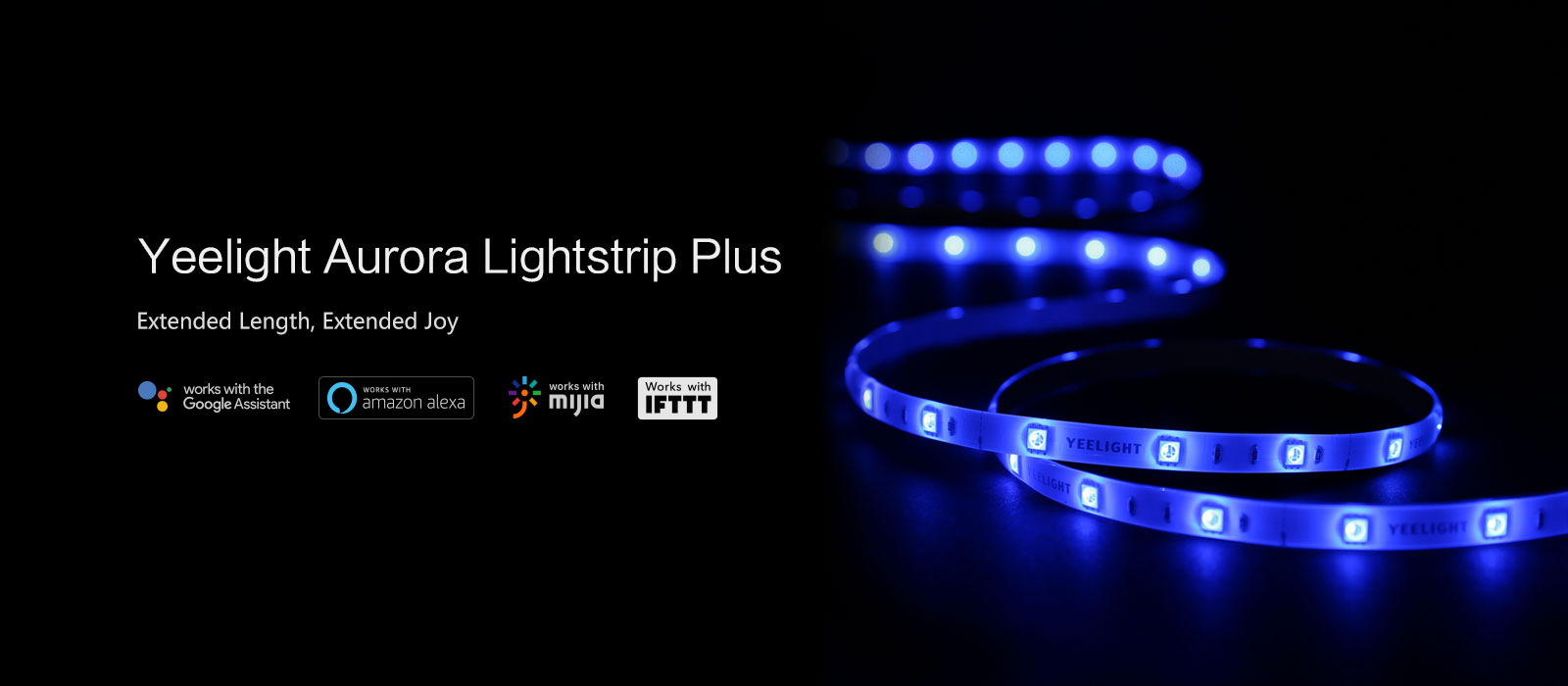 Yeelight Aurora presents with infinite possiblities!
With Yeelight Aurora, you can easily tone your special occations with colors and enjoy the fun with light.
With Yeelight Aurora, you can conveniently outline your game table with Aurora and enjoy the excitement when lights echo with games.
Yeelight Aurora, Global Launch is coming on September 7th. Join our Facebook Group now for amazing prices, special activities as well as a surprise early bird discount! Sign up now!
Click Here
https://www.facebook.com/groups/289658975145580