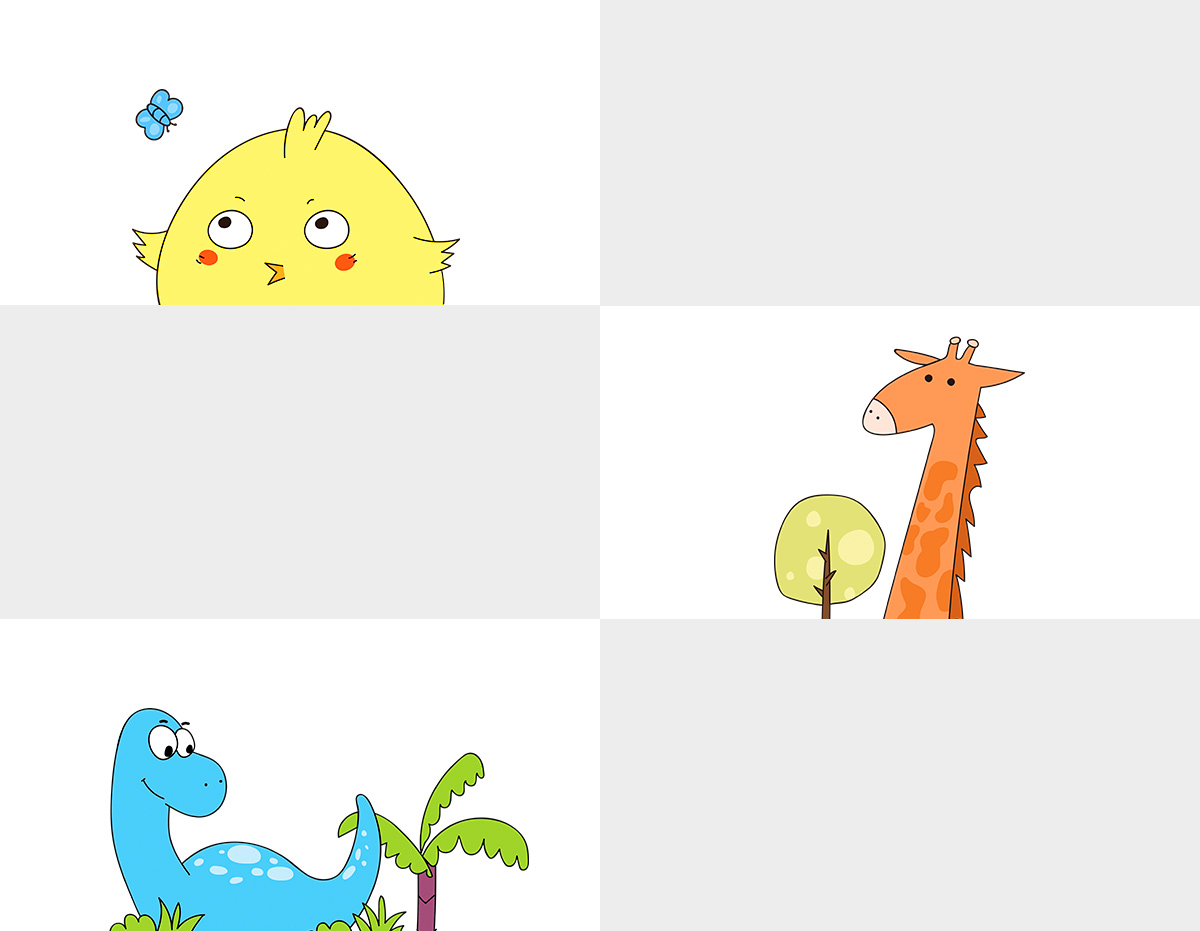 Chick Biddy
I am Chick Biddy. I am outgoing and cute. I like eating snacks and painting with my friends. My favorite color is yellow.
Giraffe Tally
I am Giraffe Tally. I am gentle and polite. I am very tall and love eating green vegetables. I like doing sports and reading. Remember that protecting your eyes is very important.
Dino Sean
I am Dino Sean. I am brave and curious. Come and be my friend, you'll never be afraid of darkness. The world is amazing. Let's go and explore.