New Generation of Yeelight Bulb Has Come!
From editor: New generation of Yeelight bulbs has come with both color ones and tunable white ones, we invite Dez Santana, New York Photographer, as our honorable reviewer to give you first hand experience of the new bulbs.
Nicely designed 2nd generation standalone LED light bulb with a multitude of colors to match your mood. Set schedules or on demand On/Off control At the 2700 K (warm) setting, the bulb is at it's brightest. Very pleasing light which you can dim if too bright from 1700K-6500K. Perfect for large and small rooms. The color modes on the other hand aren't as bright, but soft. Still good enough to convey a mood. No hub required, just a 2.4Ghz wireless router.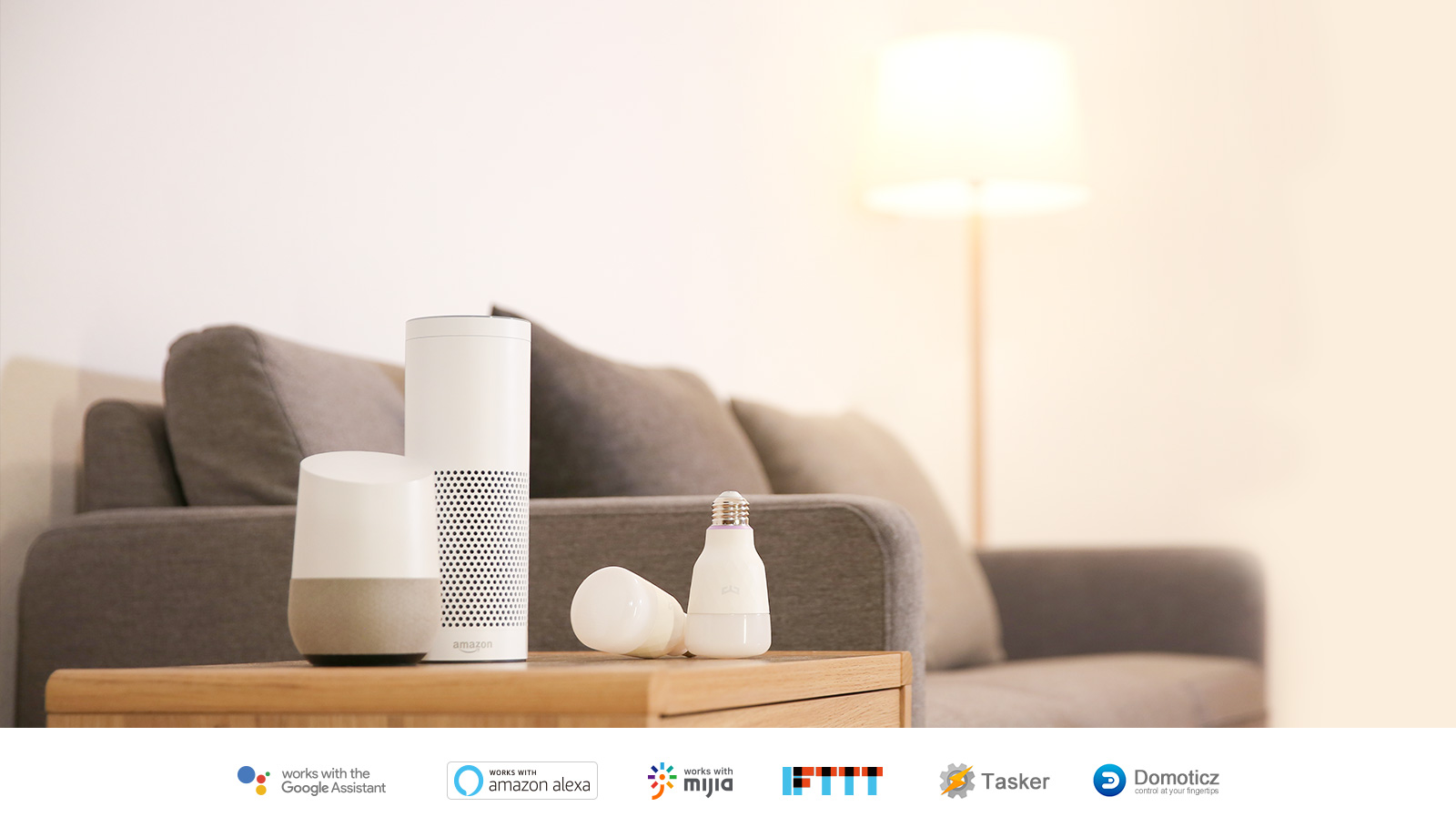 Both the LED II Tunable White and LED II Multi Color bulbs are hight quality with a ceramic base. The bulb and your device must be on the same 2.4GHz network in order to initialize it. If you have multiple bulbs, you'd have to repeat this process again. You can also add bulbs to Groups to control them all at once and rename the bulbs for better identification in the Yeelight app. You can even control the bulbs via voice with Amazon Alexa or Google Home. You can than control the bulbs wherever you have Internet on the planet! Control them individually or as Groups/Scenes and can sync them with music. Very intuitive and convenient.
Recommended for scheduled automation in your home or office lighting system and for it's value. They are bright, energy efficient and cost saving. Know when your lights are on and turn them On/Off with ease.
The new generation of bulb is now available at both Amazon US and Amazon Germany, at http://www.amazon.com/dp/B076CJL8DL for US Amaon and https://www.amazon.de/dp/B0796QQ37K for Germany Amazon.