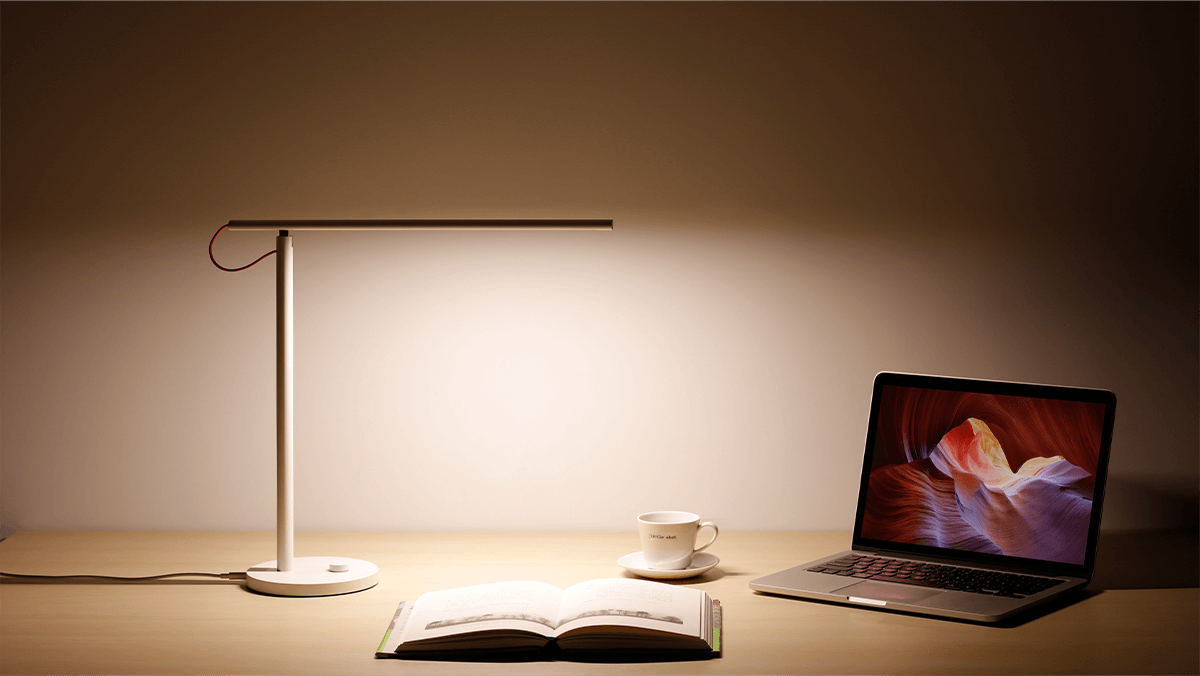 Silent protection, under illumination
The new Mijia desk lamp comes with four lighting modes for different needs,
Pomodoro mode, Reading mode, PC mode and Kids mode.

Pomodora mode

Reading mode

PC mode
Kids mode
In Pomodora mode, you can set up a "focus time" and "rest period", each completed a "focus time" lamp, the lamp will remind the users to take a rest via "breathing light", which helps users improve work efficiency, reduce eye fatigue
The lamp provides users with a more neutral color temperature (4000K) and 100pct brightness, which improves readers' attention as well as prolong reading time without tiring
Blue light from computers will damage to your eyes. The setting of 2700K color temperature of light is designed to reduce the proportion of blue light and protect your eyes when using computers.
Children's eyes are not mature and vulnerable to light damages. Mijia smart LED desk lamp, designed for children, has passed the Biosafety certification to meet the latest safety standards, silently protecting children from damaging their eyesight.