Send Us Your Greetings and Get A $29.99 Smart Dimmer Switch!
OUR NEW GIVEAWAY IS ROLLING ON TODAY!

Yeelight will be 7 years old this May. To express our gratitude to our global users, we would like to give out our latest smart dimmer valued at $29.99 USD! One Yeelight secret lighting package will also be given out!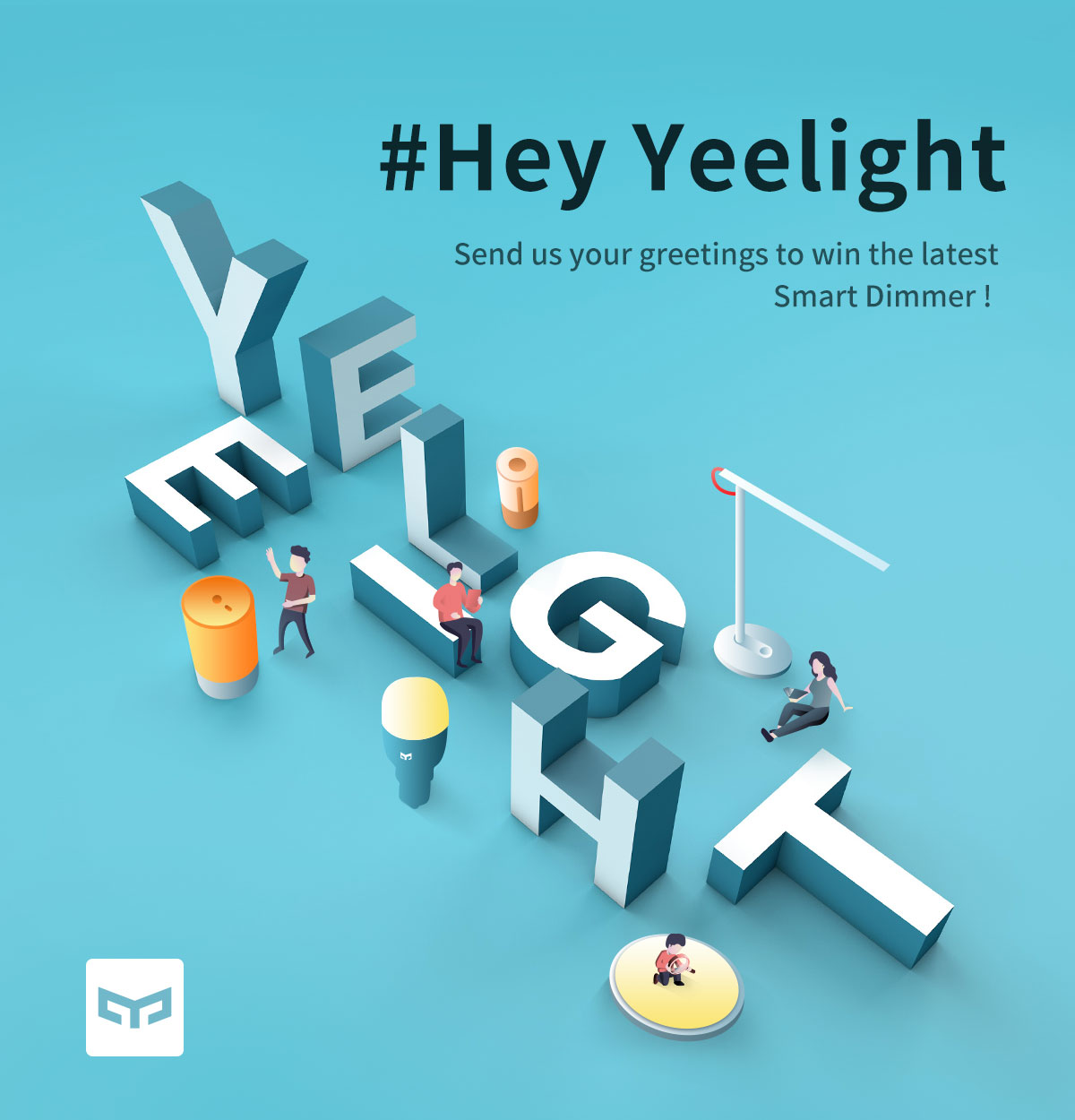 How To Participate?
Step1:
Send us a video, picture, or simply words! All forms are welcome! Start your greeting with "Hey, Yeelight" and follow with what you want to say to Yeelight.
Here are ideas of what you might share:
1. When and how did you get your first Yeelight?
2. Has Yeelight made your life easier and smarter? If so, how?
3. Don't forget to send your wishes~
Step 2:
Send your video to [email protected]. SMART DIMMERs will be given out to the FIRST FIFTEEN submissions!
Step 3:
Share our following call-out post on Facebook ↓↓↓
1 lucky winner will be drawn out from all the sharers, with Yeelight secret lighting package sent out!
Don't forget to @Yeelight and include #HeyYeelight
FOLLOW US on Facebook, Twitter and Instagram (simply search @yeelight on Facebook and Twitter, and search @yelight_globe on Instagram) and tag your 3 more friends to participate will have maximum chance of winning
*Smart Dimmer is appliable with all of Yeelight ceiling light and pendant lamp
*Giveaway ends on 05/18/2019. Winner of secret lighting package will be announced on 05/19/2019.